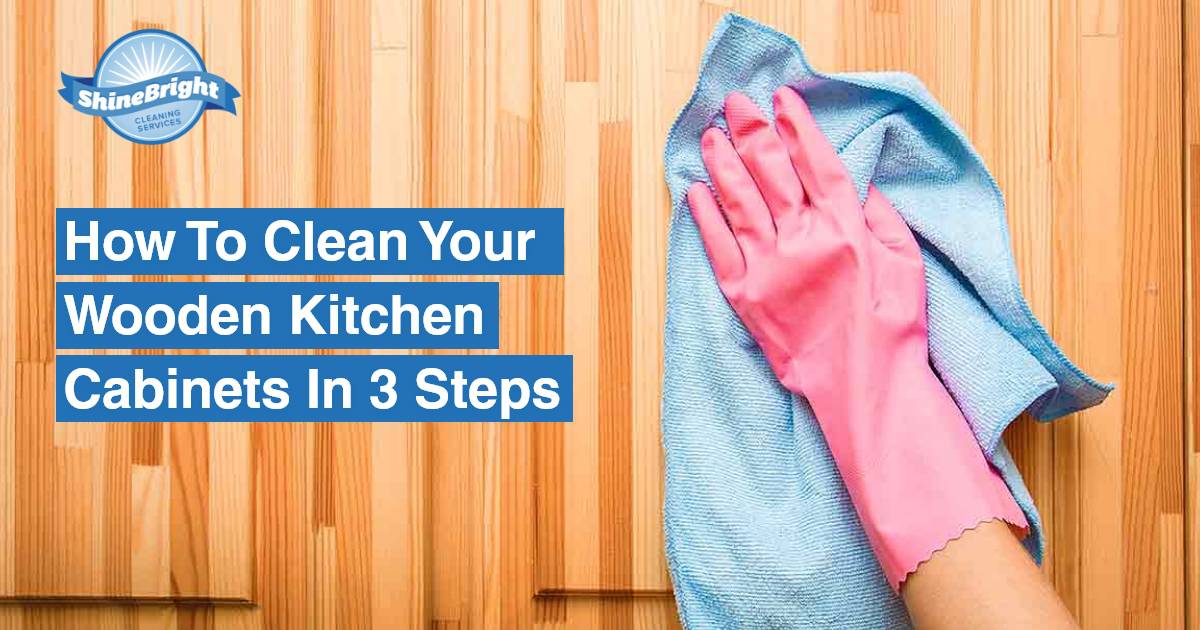 Are you tired of staring at messy, greasy kitchen cabinets that are ruining the beauty of your kitchen? Well, worry no more! Housekeeping professionals have got you covered with a simple and effective solution to tackle those stubborn grease layers and unsightly stains.
In this blog post, we'll reveal a step-by-step method that will leave your wooden cabinets looking spotless and revitalized. Say goodbye to the hassle and hello to a stunning kitchen in just a few easy steps. Let's dive right in!
Pick the best time to clean your kitchen cabinets
The best way to keep your kitchen neat and reduce the workload of your cleaning routine is by tackling cabinet cleaning by the time you're done cooking. The reason is simple: this time is when the spills are fresh, and the grease hasn't settled.
However, if your cabinets are already grimy, you'll need powerful cleaning agents to get the job done. Bring the baking soda, vinegar, a few cloths, and let's continue!
Step 1: Remove tough spots with baking soda paste
This step is critical when the cabinet surfaces are sticky. Baking soda is a trusty ally when dealing with gunk and grime; just add enough water until you have a paste. Add directly on the surfaces and scrub clean.
Note: A great way to save cash on cleaning tools is by using a toothbrush you're about to throw away. Its soft bristles are excellent for scrubbing without streaks or scratches.
Step 2: Wipe the cabinets
Besides being a handy sanitizer, white vinegar is a superb alternative to commercial cleaners. It dissolves layers of dirt and residue thanks to its acidic properties. However, if the idea of vinegar being an acid bothers you, don't worry; soapy water can tackle the dirt on your cabinets too.
Here is how to wipe your kitchen cabinets clean:
Add equal parts warm water to vinegar, and you'll have a gentle but still powerful cleaning agent. If you go for soapy water, add a few drops of dish soap on a bucket with one gallon of water.
The wiping technique consists of spraying the vinegar (or soapy water) solution and wiping in the grain direction with a soft, lint-free cloth.
Then, dry your surfaces with a dry cloth, and you're done.
Step 3: Add a natural finish
After cleaning, it's an excellent idea to luster your cabinets for well-rounded maintenance. Olive oil is the quickest way to have a natural polish; add 1 part lemon juice to 3 parts olive oil to make this wood coating mix.
Once the mix is ready, use a microfiber cloth to carefully buff going through small areas in circular motions. Be gentle on your cabinets if you don't want a splinter to get stuck in the cloth and damage the surface.
Caution: Ensure it's olive oil. Don't experiment on harder oils like coconut unless you have the experience; other types of oil might damage your wooden finishes.
Shine Bright MV Cleaning Services is ready to tackle your chores!
If you need a helping hand with the cleaning, Shine Bright MV House Cleaning can get the job done. We have the best team of certified cleaners in the area so that you can have peace of mind while they clean. Call us or get an instant quote here.