Discover West Tisbury Neighboorhood
The last town to be incorporated into Martha's Vineyard and serving as the agricultural center of the entire island, turning into one of its quickest-growing communities for decades up until the 1980s. It has beautiful, rolling natural landscapes and while it holds a distinctly rural vibe, it is also less "touristy" than the rest of Martha's Vineyard, making it perfect for enjoying the surrounding beaches without the constant hassle of crowds.
Martha's Vineyard Airport lies just to the south of W. Tisbury, a space it shares with Edgartown, and which provides regional services to the mainland and Nantucket Island. National Book Award recipient and two-time Pulitzer Prize winner David McCullough is originally from West Tisbury, as are musician Willy Mason and folk poet and artist Nancy Luce.
Professional Cleaning Services
At Shine Bright cleaning, bringing smiles to our customers' faces is our goal. Service is something that goes beyond what you expect with us. We offer residential cleaning, post-construction cleaning, commercial and janitorial services, window washing, and onsite laundry-dry + fold and ironing service, and more!

Residential Cleaning and maid services


Commercial & Janitorial Services


Onsite laundry-dry+ fold and ironing
Spend Time Living in West Tisbury, Massachusetts
Located next to Lambert's Cove Beach to the north and the Long Point Wildlife Refuge Beach to the south, West Tisbury has immediate access to some of the most beautiful oceanside spots in Martha's Vineyard right from the start (just remember that the former is only open to the public after 5 pm).
The LPWR is also one of the island's most important preserved ecological areas, a prairie which houses many of the endemic plant and animal species of Martha's Vineyard, some of them survivors or descendants from the last ice age. This area also features lots of small ponds and a walking trail you can enjoy with family.
Visitors can also shop at Alley's, a classic New England-style general store and the island's oldest operating business, offering the area's agricultural bounties, clothing, prepared food and much more. West Tisbury is also home to some delicious restaurants, such as the State Road Restaurant, Lambert's Cove Inn Restaurant & Farm, and 7a Foods.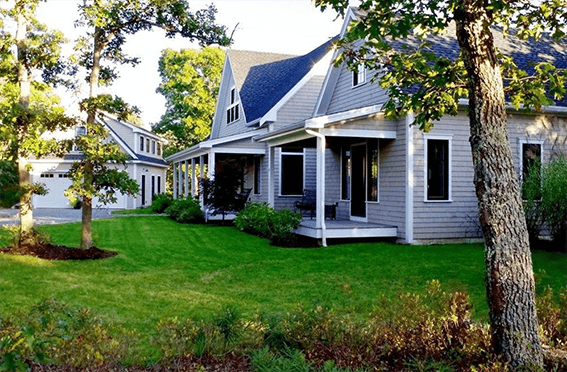 West Tisbury House Cleaning Done Right
Shine Bright cleaning in West Tisbury is not just a quick swift or wipe of a counter. There's a deep and professional effort in every task, with over 20 years of experience that's noticeable after one of our cleaners visits your home or property. Let us take that weight off of your shoulders and form part of our growing community of satisfied clients!
Shine Bright Martha's Vineyard Cleaning Services, 5 Farm Path Rd, Oak Bluffs, MA 02557
We proudly clean all of West Tisbury ZIP Code 02575, and provide local house cleaning services in Oak Bluffs neighborhoods including Aquinnah, Chappaquiddick, Chilmark, Edgartown, Tisbury, Vineyard Haven. If you're not sure we service your area please give us a call.
Why Choose Our Reliable Cleaning Company
Integrity and hard work are our moral pillars. Being Veteran-owned and family-owned teaches us us the importance taking care of any home, especially those of our customers. And we've made cleaning of every variety – from residential to commercial sites – our life's work. See what difference we can make for you!

We made it convenient for you to book an appointment online anytime, view your pricing, view our availability and book service with a click of a mouse.
All our cleaning professionals go through a 12-step vetting process before they join our team and care for your home. This includes a full background check, a panel interview and test cleaning.

DELIVERING QUALITY SERVICE
Our professionals cleaners go above and beyond on every job. Whiles we are not perfect, if you are not 100% happy with your clean, we guarantee to make it right.

Our online communication portal makes it easy for you to log in and stay in touch with us whether you need to make appointment changes, update card info, or even to let us know how we are doing.

Pay securely online only when your cleaning is complete. We are a credit card only company. Never have to worry about scrambling for cash or leaving a check for your cleaner.

LICENSE, BONDED & INSURED
We are fully licensed, bonded and insured for your peace of mind. You can book with us knowing that your privacy and your valuables are in good hands.
Our Beautiful Cleaning Projects
We've made sure every office, commercial property, home, rental, boathouse, cabbin, and even some public spaces in Martha's Vineyard is kept clean for both residents and tourist.
Our work speaks for itself, but more importantly our happy customers give a good word for us.
The reviews are our and Shine Bright is a hit. And it's been like that for the past 20 years! 95% of our customers would recommend our maids to their friends and family. "Hardworking", "Punctual", "a true professional", and "my guest are always thrilled with how clean the house looks" are just some of the reactions to our service.
Sharon S.

Shine bright is an exceptional company. I could go on and on, but the short story is that the quality of their work, their professionalism, and their dependability are top-shelf.
I have been in customer service for almost 30 years, so my standards for excellence are very high. Almost impossible high sometimes. I told them that from the start, and they were confident in assuring me that they shared those standards.
I'm so relieved and please that I found them.You will be thrilled if you call.
Joe G.

My business has been cleaned by Shine Bright for over 17 years. They have been doing an excellent job since the start.
Gail G.

I discussed a cleaning plan when off-Island. I received a professional list of services and cost. When I arrived at the cottage the cleaning was exactly as we discussed. Contact was prompt and pleasant.These service and people are efficient, very pleasant and easy to contact to make plans. So thrilled I have them this year and ongoing.
June P.

You (and your crew) did more than I expected. You answered the phone when I called with questions. You (and your crew) were polite, considerate and respectful of both my tenant's privacy and belongings and my concerns as a landlord. It is my intention to recommend your services to as many people as possible....here and beyond! You go girl...you have got it together! Respectfully submitted,
Nina L.

Really great reputable company. They are extremely hardworking - a hard-working staff. Very trustworthy, honest and dependable. I highly recommend.
Maurine V.

They are reliable and very detail oriented. They are punctual and thorough. They provide a wonderful service to and I've been nothing but happy with them.
Dana A.

My guests are always thrilled with how clean the house looks. Kitchen and bathrooms are always spotless.
Jerry G.

She is punctual and does a great job. She calls or text reminders to inform what time she'll be there.
Meg R.

She is a true professional. She handles multiple properties for me and I never have to worry about her. She is impeccable.
Shine Bright puts a smile on your face after any cleaning we help you out with. There's no job too big or too small. We also love sharing with you some helpful tips, lessons, ideas, and news through our blogs. Read on!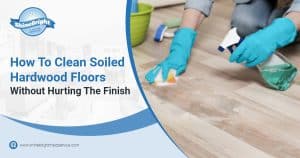 Hardwood floors can really give your home that special touch, but they demand extra care to stay in top […]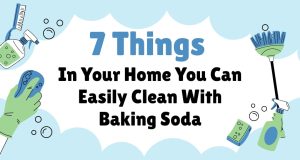 While store-bought cleaners do the job well, you can achieve amazing results using regular stuff from your pantry. In […]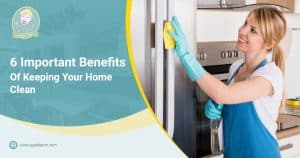 When cleaned, your home is much more than just an organized living space. It's a catalyst for improving various […]