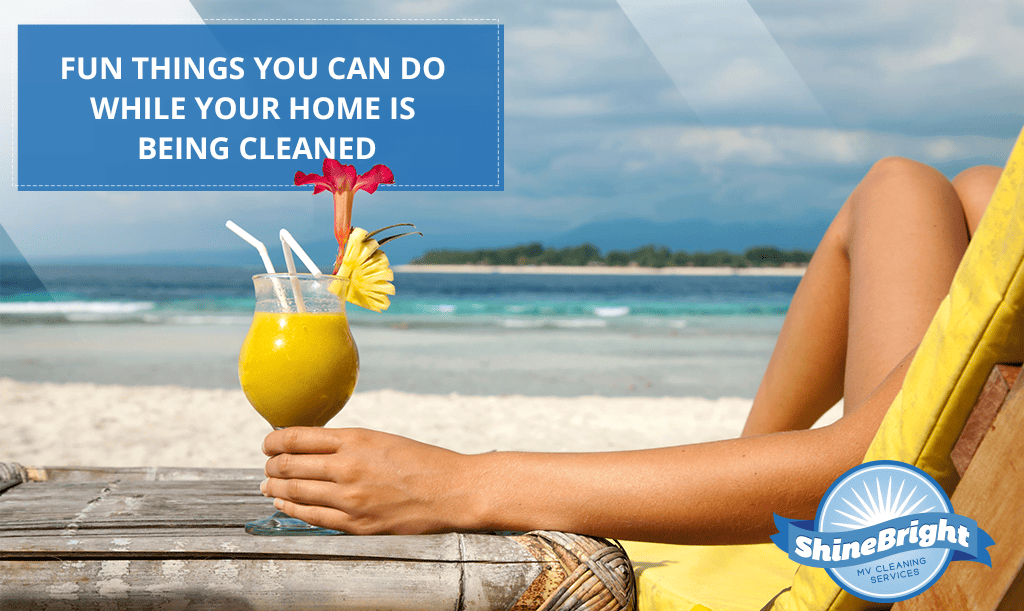 One of the best things about having your house cleaned by professionals is finally having enough time to pursue things; things you enjoy, things you need to get done outside of the house, or simply things you may not always find the time for after dealing with your daily chores. We're sure some have already sprung up in your mind.
Lucky for you, the cleaning service company in Martha's Vineyard has a wide variety of ways you can spend your time outside of the house that will undoubtedly fill you with joy and peace while someone else is doing the cleaning. One of the most affordable ways to spend your time while your house is being cleaned is to enjoy one of the many beautiful beaches that surround us here on Martha's Vineyard. Don't worry about learning how to clean the house like a professional.
Take a walk along our scenic beaches
During the "off-season," as we Islander's call it, you can visit pretty much any beach on Martha's Vineyard without worrying about too much foot traffic. You can stroll along the wave-lapping shores of Lucy Vincent or Squibnocket beach in Chilmark, take a short walk down the charming dirt path lined with trees to Lambert's Cove beach in West Tisbury, or take the short hike through the woods of Chilmark to Great Rock Bight beach.
Even in the height of summer there are public beaches that anyone can roam, collecting sea glass, wampum, or small rocks; Oak Bluffs town beach, Owen Park beach in Vineyard Haven, South Beach out on Katama, in Edgartown, or walk along the beautiful clay cliffs of Aquinnah.
Enjoy a refreshing drink or a tasty snack
Just roaming the island's various sun-kissed beaches could take up much of your day, so how about taking a much-deserved break? You can always grab a delicious beverage (and maybe a snack) at one of the island's many coffee shops. Each of them is lovely and cozy in their own way, but if you prefer to enjoy the outdoors, you may want to head to a local park to bask in the sun while you sip your drink and maybe read a book, or simply people watch.
Another great thing to do while out of your house is treated yourself to a tasty meal, either alone or with friends. Allow yourself the luxury of getting whatever you want on the menu at your favorite restaurant or cafe, maybe even splurging on a decadent dessert or fancy beverage.
Treat yourself to some shopping
If you are someone who enjoys a bit of "retail therapy" you should walk around the main streets of Oak Bluffs, Vineyard Haven, or Edgartown, to take a peek at the shops there and maybe buy yourself a few things. Clothes, books, jewelry or art are all readily available to you here on the Vineyard. And if it's the offseason, and you feel like there aren't any options, you can always check out one of our local thrift stores or the consignment shop.
There are sure to be at least a few goods finds in any one of those hidden gems! You can also turn it into it a spa day and finally get a mani/pedi or hair appointment during that time, or get that full body massage you have meant to get.
Do that thing you never have time for
Another way you may choose to spend this time is by getting physical; go work out at the gym, take a fitness class, walk your dog, or go to yoga. This is a wonderful time to start something new, to try something you may not have tried before but have always wanted to.
If you are one of those people who struggles with treating yourself then make this time a time to some of the stuff on your to-do list done; go grocery shopping, get the mail, or fill out that budget sheet you printed out weeks ago. There are always things you are putting off that can be done now.
Don't worry about learning how to clean a house professionally, because when someone else is cleaning your home, it's the perfect time to truly treat yourself to everything you want and deserve, but never make time for.  
However, you choose to spend your time, spend it wisely and well, so that when you come home to your newly cleaned house, you can truly enjoy it.